Champions League Football Tickets | Champions League Final Tickets
The Champions League for the 2019-20 season will see 32 teams compete in the group stage. In all, 78 different clubs, from 53 associations, are represented in this season's competition - when preliminary rounds are taken into account.
A Strong Challenge From Spanish, German And English Clubs
Last season's winners Liverpool will be among the hot favourites to win this season's Champions League, and England in general, could be represented by a number of clubs in the latter stages of the competition. Manchester City will be expected to mount a serious challenge, even if they don't seem quite as dominant as they were the season before last.

German Clubs
From Germany, Bayern Munich will be looking to make up for two disappointing semi-final exits in a row at the hands of Barcelona and Real Madrid. Last season they were hampered by injuries to key players Arjen Robben and Franck Ribery. Wolfsburg have been rapidly improving in recent seasons, but their chances of doing well have probably been seriously damaged by the sale of Kevin De Bruyne to Manchester City. Borussia Monchengladbach and Bayer Leverkusen have a lot of experience of European football, but getting past the group stage is the best either can hope for.

English Clubs
Amongst the English clubs, Manchester City and Liverpool offer the best chances of Champions League success. City could be, at last, serious challengers following the purchases of Kevin De Bruyne, Raheem Sterling and Fabian Delph. Manchester City now look a stronger team and have a stronger squad than last season. They've also injected a bit of youth into an ageing squad, and the early evidence is that the Sky Blues have been revitalised. Chelsea were expected to do better than they did last term in the Champions League, and their signing of Pedro will now enhance their attacking options, but they do look too vulnerable at the back to go all the way. That vulnerability has certainly been seen in recent months, and the form of some of last season's outstanding performers has not been good since the Premier League title was won. But, with the talent at the club, the Blues shouldn't be underestimated in Europe and, along with City, will have expectations of getting as far as the semi-finals. Manchester United showed signs of a renaissance with a 4-0 away win at Club Brugge in the play-off round, but it's unlikely that they will be strong enough to mount a serious challenge. The Red Devils are still inconsistent, while their defence may be unable to cope against the cream of European football. Arsenal have barely strenghtened since last season, though goal keeper Petr Cech should improve them. The Gunners were expected to beat Monaco comfortably enough last season, but they put in one of their worst performances of the season when losing at home in the first leg. Consequently, the Londoners have still to convince that they have what it takes to get anywhere close to winning a trophy they've never won. For Arsenal and United then, reaching the quarter-finals should be seen as a reasonable achievement.
Juve And PSG Could Also Be Serious Contenders
Juventus were surprise finalists in last season's competition, and, after hanging on to the services of their coveted midfielder Paul Pogba, may have enough to go deep into the competition again. Roma have been runners-up in Series A for the past two seasons and they make up an albeit small, but very strong Italian contingent in this season's Champions League. Both clubs will have realistic expectations of reaching the quarter-finals. But as Juve look to be a major force in European football again, and matched Barcelona for much of last season's final, they are likely to fare the better of the two Italian sides. Paris Saint-Germain are many people's choice to finally break through this season, and reach the level of perennial favourites Barca, Real and Bayern by winning the Champions League. PSG certainly surprised Chelsea last season, and they are surely destined to win the Champions League sooner or later. With already an impressive side, they are, like Manchester City, always in the hunt when the very best players become available. If this season is too early for PSG, then expect them to even stronger in 2016-17. PSG are in Group A together with Real, tricky Ukrainian opponents Shakhtar Donetsk and the more unfancied Malmo of Sweden.
The More Unlikely Champions League Winners...
Previous European champions in the group stage of this season's Champions League are Portuguese clubs Porto and Benfica, and Dutch side PSV Eindhoven. The best all three can hope for in this season's competition is to qualify from their respective groups. Benfica have a decent chance of doing so, as they are in Group C, which consists of Atletico Madrid, Turkey's Galatasaray and Astana from Kazakhstan. Porto are in Chelsea's group - Group G, and the Ukraine's Dynamo Kiev and Maccabi Tel Aviv from Israel are the other teams in a pretty open group. PSV face Manchester United, Wolfsburg and CSKA Moscow in Group B, and the Dutch giants will do very well to progress to the knockout stage when facing such stiff opposition. BATE Borisov of Belarus will be expected to be the whipping boys of Group E, as they are up against Barcelona, Roma and Bayer Leverkusen. Group F favourites will be Bayern and Arsenal, though Greek side Olympiacos and Dinamo Zagreb of Croatia are very capable of a surprise or two. Group H should be very competitive, with Valencia, French side Lyon, and Russian side Zenit Saint Petersburg all fancying their chances of progressing to the knockout stage. Valencia will be favourites to go through, but Zenit and Lyon have a pretty good record in European football, so who goes through with the Spanish side is too close to call. Belgian side Gent are very much the underdogs in this group.
Who Will Win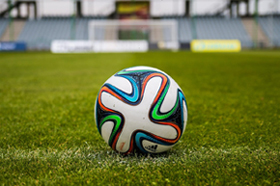 The 2020 Champions League final will be held in Istanbul, Turkey on May 30th. It would be a major surprise if Barca weren't one of the finalists, Man City are favourites and Liverpool heavily backed. Real Madrid,  Bayern, Juventus & Roma all have a realistic chance of reaching the final, and it'd be a considerable shock if both finalists didn't come from the eight clubs mentioned. With their fantastic forward line of Lionel Messi, Neymar and Luis Suarez, which may just be the best front three in the Champions League era, it's hard to see past Barcelona when selecting the winner of this season's Champions League. A new face such as Manchester City could also be their opponents.